Science Fiction Author | Journalist| Photographer @PLACEHOLDER on Twitter | SallyWienerGrotta.com | Facebook: PLACE HOLDER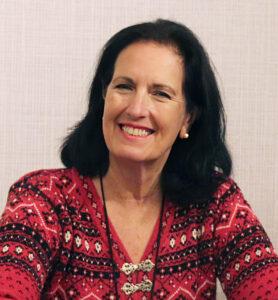 Sally Wiener Grotta is an award-winning writer, photographer, and speaker whose numerous books include the novels The Winter Boy and Jo Joe.
Her hundreds of articles, essays and stories have appeared in scores of publications.
Daughters of Eve, a collection of essays that mines the tales of biblical Matriarchs to explore modern lives, concerns and crises will be published by Bayit Publishing in 2023.
As a journalist, Sally has traveled on assignment throughout the world, to all the continents, plus many remote islands, covering a wide diversity of cultures and traditions. Sally's far-ranging experiences flavor her stories and presentations with a sense of wonder, appreciation for human potential and a healthy dose of common sense.
Sally is co-curator of Galactic Philadelphia Salon reading series, co-chair of The Authors Guild Philadelphia Chapter, and a member of SFWA. (SallyWienerGrotta.com)